Lectures & Learning Opportunities
School & College Events
First Results From NASA's James Webb Space Telescope
The 21-foot-diameter James Webb Space Telescope launched in December 2021 after 14 years of delays. The telescope has reached its final destination, one million miles from Earth. This past July, NASA released its first full-color images. Check out these stunning images in detail and learn about future studies with this amazing infrared sensitive telescope! Missed it? View the recording.
Hosted by College of Letters and Science
Speaker: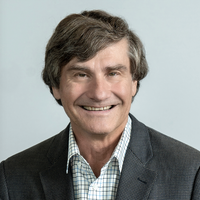 Alex Filippenko
Distinguished Professor of Astronomy
Alex Filippenko, a member of both the National Academy of Sciences and the American Academy of Arts and Sciences, is one of the world's most highly cited astrophysicists. Filippenko was voted Best Professor at UC Berkeley a record nine times. In 2006, he was named the Case/Carnegie National Professor of the Year among doctoral institutions. Filippenko has produced five astronomy video courses with the Great Courses, co-authored an award-winning astronomy textbook, and appeared in more than 120 television documentaries.