Lectures & Learning Opportunities
School & College Events
Electrophysiology Unplugged: Watching the Brain in Action
Since the late 1800s, chemistry has played an important role in illuminating the structure and function of the brain. This lecture explores efforts at UC Berkeley to use the power of organic chemistry to visualize the electrical impulses that drive brain function.
Hosted by College of Chemistry
Speaker: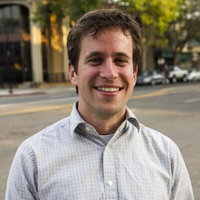 Evan Miller
Associate Professor of Chemistry and Molecular & Cell Biology
Associate Professor Evan Miller Ph.D. is the 2021 Donald Sterling Noyce Prize for Excellence in Undergraduate Teaching. The Noyce Prize is given annually to a faculty member in the physical sciences based on student recommendations. Professor Miller joined the College of Chemistry in 2013. His research focuses on the interface of synthetic chemistry, biology, and neuroscience to explore new chemical methodologies and their relationships between molecular identity and membrane potential in the brain and beyond.
READ MORE